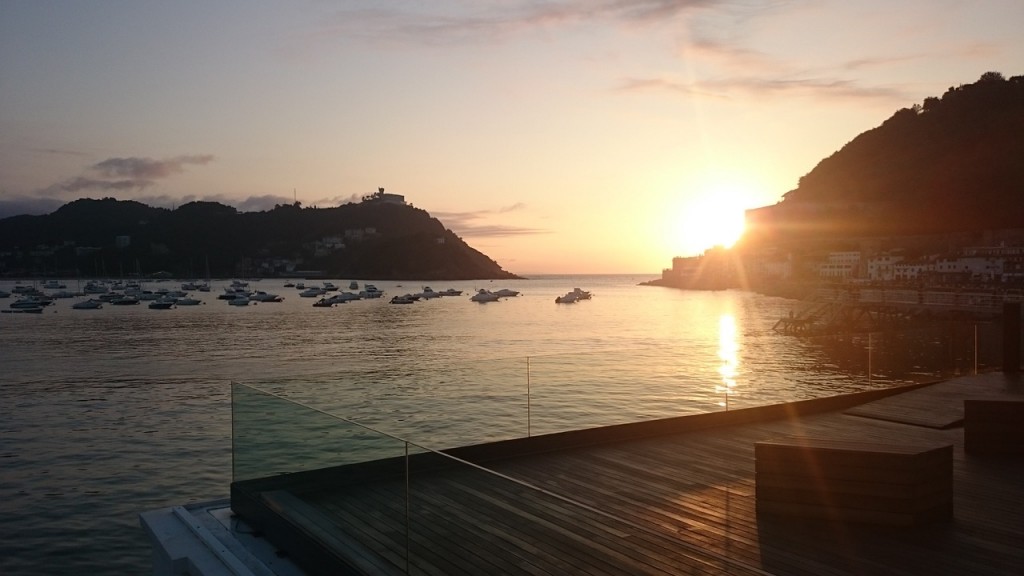 Bruce Springsteen and the E-Street Band are again in San Sebastian for the third time. In the past the played in San Sebastian in 2008 (Magic Tour) and 2012 (Wrecking Ball Tour).
In both tours Bruce Springsteen and the E-Street Band played 28 songs but now San Sebastian setlist include 35 songs.
The setlist include: Fire, Murder and This Hard Land.
SAN SEBASTIAN SETLIST
Working On The Highway
No Surrender
My Love Will Not Le You Down
The Ties That Bind
Sherry Darling
Two Hearts
Indipendence Day
Hungry Heart
Out In The Street
Crush On You
You Can Look
FIRE
I Wanna Marry You
The River
Point Blank
MURDER INC.
Ramrod
Darlington County
I'm Goin' Down
WAITIN' ON A SUNNY DAY
Drive All Night
The Promised Land
Because The Night
Brilliant Disguise
The Rising
Thunder Road
Badlands
Born In The U.S.A.
Born To Run
Glory Days
Dancing In The Dark
Tenth Avenue Freeze-Out
Twist & Shout
Bobby Jean
THIS HARD LAND
Just one sad note: Waitin' On A Sunny Day is back.
Next concerts of The River Tour 2016 is moving to Lisbon (May 19th).