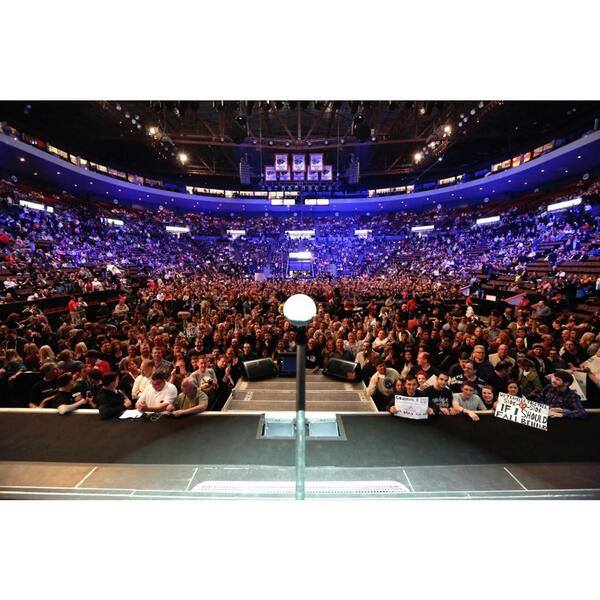 Here we have the official setlist of the Cincinnati concert.
Bruce Springsteen and the E-Street Band played for about 3 hours and 8 minutes. The only highlight in the setlist is Dream Baby Dream in Devils & Dust Tour style (pump organ).
SETLIST
High Hopes
Badlands
Death To My Hometown
Night
Hungry Heart
Spirit In The Night
Wrecking Ball
Lost In The Flood
Because The Night
Heaven's Wall
American Skin
The Promised Land
Pay Me My Money Down
Darlington County
Shackled And Drawn
Waitin' >:(
The Ghost Of The Tom Joad
The Rising
Land Of Hope And Dreams
Growin'Up
Born To Run
Bobby Jean
Dancing In The Dark
Tenth Avenue Freeze-Out
Shout
Dream Baby Dream (acoustic)
Next stop of High Hopes Tour is on April 12th in Virginia Beach.