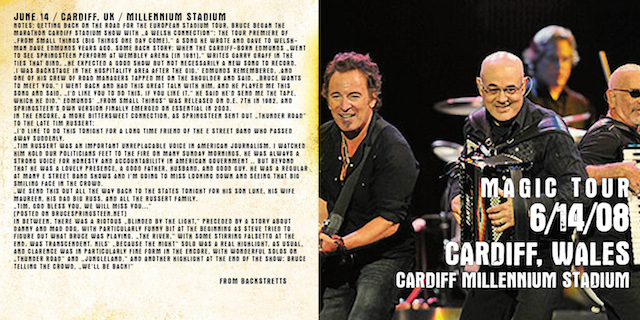 Bruce Springsteen and the E-Street Band played in Cardiff during the Magic Tour.
SETLIST SPRINGSTEEN IN CARDIFF
DISC 1
Intro
From Small Things (Big Things One Day Come) !!
10th Avenue Freezeout
Radio Nowhere
No Surrender
Lonesome day
Promised Land
Danny Story
Blinded by the light
Magic
Atlantic city
The river
DISC 2
Gypsy Biker
Darlington County
Because the night
She's the one
Livin in the future
Mary¥s place
Working on the highway
Devils arcade
The rising
Last to die
Long walk home
Badlands
Outro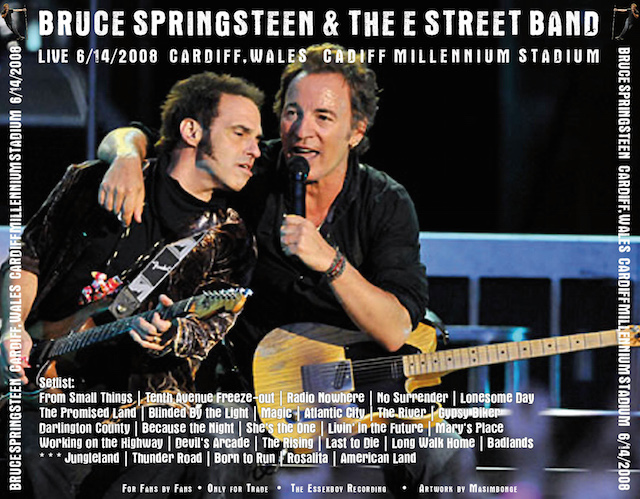 DISC 3
Intro
Jungleland
Dead fan tribute
Thunder road
Born to run
Rosalita
American land
Applause & Thank you
Recorded by Essexboy.