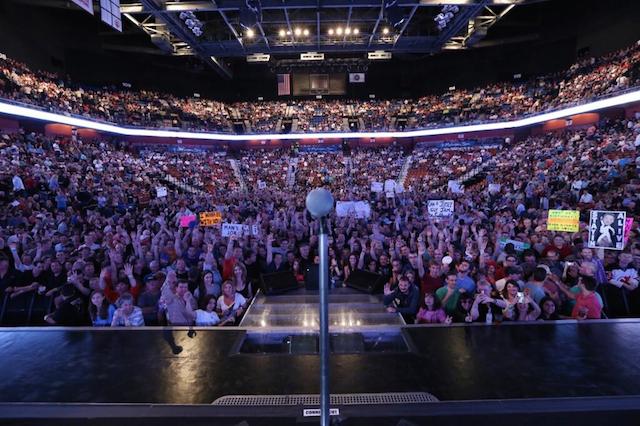 Maybe this is the first time ever that Bruce Springsteen and the E-Street Band opened a concert with Racing In The Street.
Last night they played a great gig in Uncasville.
SETLIST
Racing In The Street
Clamptdown
Badlands
The Ties That Bind
Two Hearts
Frankie Fell In Love
High Hopes
Raise Your Hand
Quarter To Three
Staying Alive
Hearts Of Stone
Talk To Me
The Price You Pay
41 Shots
The Promised Land
Prove It All Night
Jesse James
Shackled And Drawn
The Ghost Of Tom Joad
Radio Nowhere
The Rising
Light Of Day
I'll Work For Your Love (acoustic)
Growin' Up (acoustic)
Born To Run
Dancing In The Dark
Tenth Avenue Freeze-Out
Shout
Thunder Road (acoustic)
The High Hopes tour is ending tonight, with the latter show in Uncasville.
Question: It is expected to be an incredible show. Any guess?