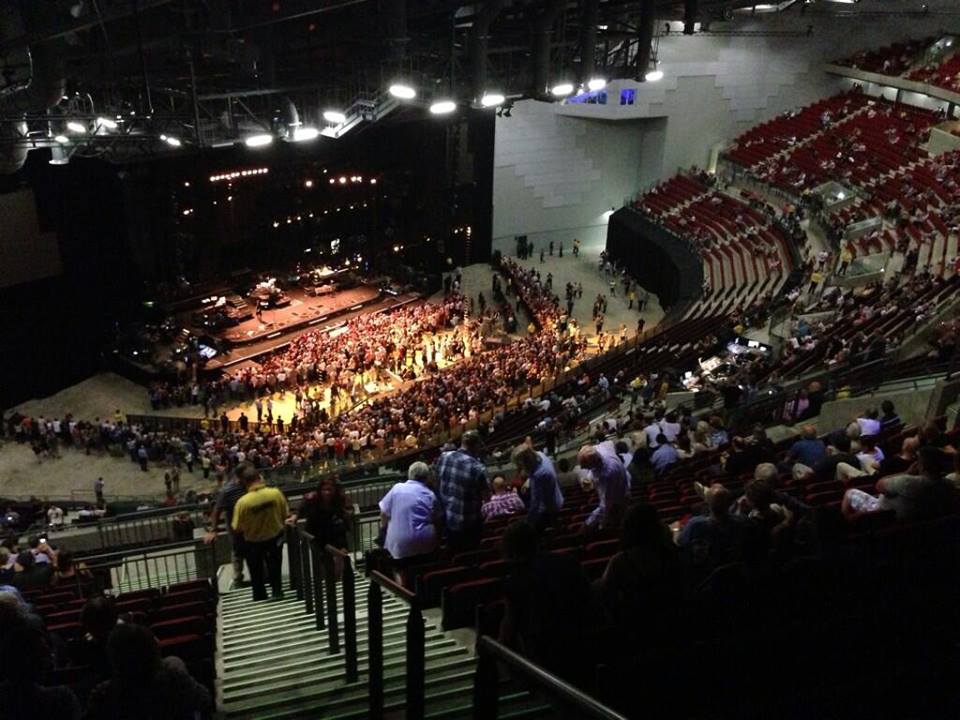 Bruce Springsteen and the E-Street Band have been first artists to play in the Leed's arena.
SETLIST
Roulette 

My Love Will Not Let You Down
No Surrender
Something In The Night
41 Shots
The Promised Land
Hungry Heart
Local Hero (request)
Gotta Get That Feeling (request)
Bad Moon Rising (request)
Thundercrack (request)
Wrecking Ball
Death To My Hometown
This Depression
Because The Night
Darlington County
Shackled And Drawn
Waitin'
The Rising
Land Of Hope And Dreams
SECRET GARDEN
Atlantic City
Badlands
Born To Run
Dancing In The Dark
Tenth Avenue Freeze-Out
Shout
If I Should Fall Behind (acoustic)
Thunder Road (acoustic)
The european leg of the Wrecking Ball tour is almost over.
To console ourselves, I'm offering the book Queeing in Euope for free for one day only: friday, July the 26th (tomorrow!).
Although you won't have to follow Bruce around Europe anymore, you can still use this guide while going on with your holiday in Europe, or to better plan "your" next tour (seems there will be a "new tour" in year 2015 – they're just rumors, but… can we be disorganized, when it'll happen?).
That's true: it's quiet weird that Bruce and the E-Street Band are going to play again in Moenchengladbach, but  I guess there is still some chance for them to hold a show in Paris.
So, set now your reminder to download Queuing in Europe for free tomorrow (Pacific time zone 24.00)!